Immerse yourself in the many cultural experiences you can discover in the Shepparton & Goulburn Valley region. From the award winning Shepparton Art Museum (SAM) to amazing live theatre and events, you can be sure to witness some amazing pieces.
Events such as the Australian National Piano Award, the biennial Indigenous Ceramics Award, the extensive Riverlinks program and the Moooving Art exhibition showcase not only the depth of diversity in our events, but in our everyday life in the region.
Shepparton & Goulburn Valley is home to the Shepparton Art Museum, affectionately known as SAM. SAM boasts an impressive collection of Australian historical and contemporary ceramics whilst also hosting a distinct program of temporary exhibitions and participatory workshops. SAM is also home to the renowned Sam Jinks sculpture "Woman and Child".
Wander through the region and discover the many public art displays in our townships including the very popular Moooving Art cows. The range of public art on display is so wide and varied that it has to be seen to be appreciated. From graffiti art in Shepparton to mosaic work in Tatura's Stuart Mock Place, visitors can marvel at the works and enjoy the townships.
Discover the smaller galleries and museums scattered throughout the area including some priceless and significant collections of indigenous works and cultural items. Local museums showcase a depth of history that will educate, surprise and inspire.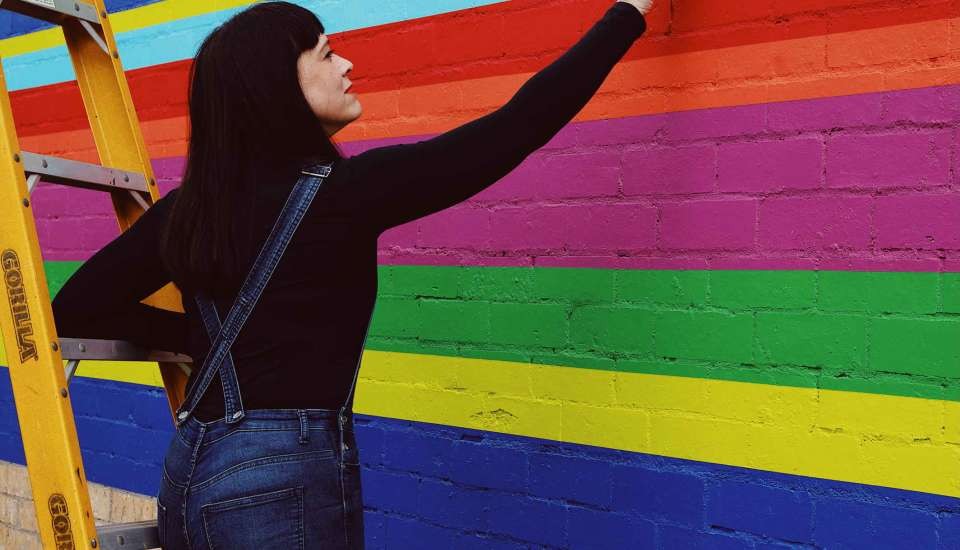 Shepparton Art Museum (SAM) is pleased to present its latest Art Wall this August 2023. The new work by Victorian-based artist Emma Coulter, titled spatial deconstruction #30 (social fabric), will be a colourful response to the state-of the-art SAM building. The installation will be the fourth commission for the Furphy Family Art Wall on SAM's Level 4.
Find out more

about Shepparton Art Museum launch a bold and colourful new Art Wall