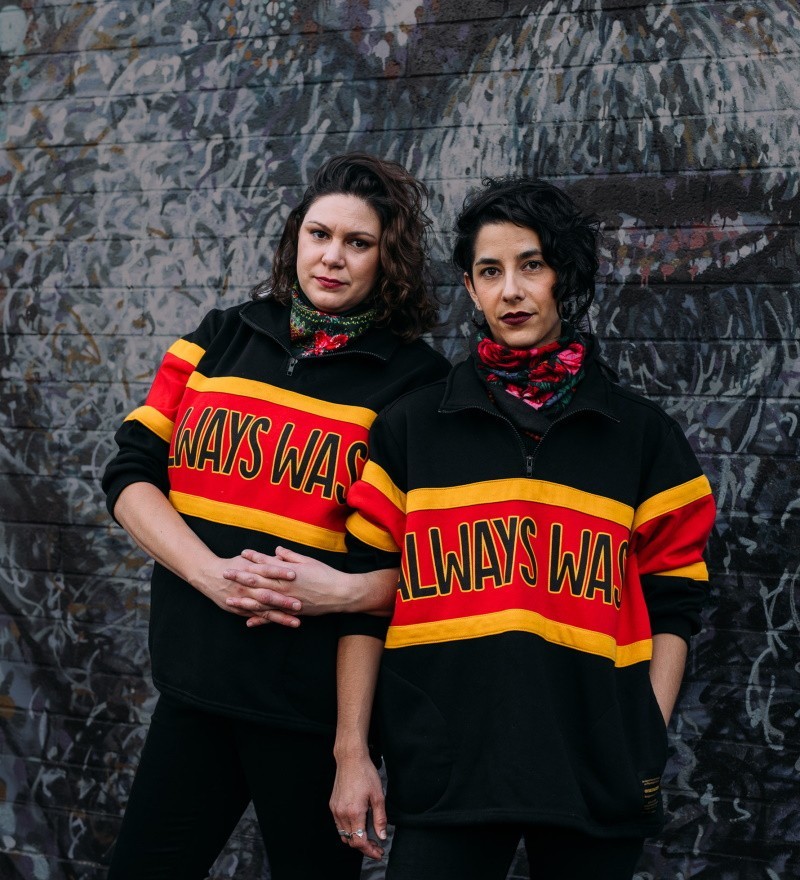 Please note: this is a past event
Past events are archived for future reference.
Rekindled Systems is the unlikely collaboration between Yorta Yorta artist Allara and Ukrainian-Canadian artist Olenka Toroshenko. Their duo show employs skillful storytelling using a sweet tangle of double bass, looped tones, song, spoken word poetry, and dance to weave a multidisciplinary and multicultural narrative.
When:

22 November 2023

at

6:00pm

Where:

Riverlinks Eastbank - 70 Welsford Street, Shepparton

Cost:

Full $45.00 / Concession $30.00 / Aboriginal, Torres Strait Islander, Ukrainian Newcomer $20.00

WWW:
While cutting beets for borscht on Sviat Vechir (Ukranian Christmas) in Jan 2020, the pair realised they are both descendants of people who survived genocides intended to annihilate their cultural identity. Rekindled Systems is a ballad for the healing of the earth—an invitation to proceed with living a life of meaning and consequence through art and expression. The tour will bring a high standard of First Nations music and cultural cross-pollination to regional communities across Victoria, engaging local artists along the way who are deeply connected to their community and Country. Artists Monica Jasmine Karo and Culture Evolves will be sharing their creative expressions of First Nations music, stories, and dance in a celebration of cultural identity, joined by rapper Bricky B for a special Yorta Yorta homeland show.
Allara and Olenka call upon the guidance of their Elders and ancestors with direct intent and deep kinship to navigate the troubling reality of the state of our current cultural paradigm and planet.
For more information
Contact: Riverlinks Box Office: 03 5832 9511